Competition Prep Services
Thinking about a competition?
Lifestyle Services
Become one of our lifestyle clients.
Body Transformations
See our latest transformations.
Unleash Your True Potential with Team Atlas
Team Atlas is the optimal choice for individuals who wish to attain new levels of fitness and undertake a body-altering experience. As the foremost source of IFBB Pro Bikini Coaching, we offer a complete curriculum led by Coach James Ayotte.
Team Atlas has a strong belief in the potential for physical change, which is reflected in our individualized approach to training and nutrition planning. Whether your aim is to compete in a bikini competition or simply to enhance your general health and fitness, our programs are customized to meet your needs.
Throughout your journey, James Ayotte is committed to providing continuing support, inspiration, and expert direction. We also lay a major emphasis on the mental and emotional sides of transformation, giving you the mindset of a champion. We recognize that true success in the world of IFBB Pro Bikini needs not just a physically fit physique, but also a courageous and self-assured mindset.
We are delighted to inform that our clients have achieved outstanding success, including the creation of 66 new IFBB Bikini Pros since 2018 and 11 Olympians qualified in 2022 alone. In addition, Team Atlas has constantly held the record for the most IFBB Bikini Pros created globally in 2021 and 2022, and has produced the most IFBB Pros in Canada over the past six years.
With our knowledge and dedication, the possibilities are limitless. Contact us now for more information about our programs and to start your transformational journey today.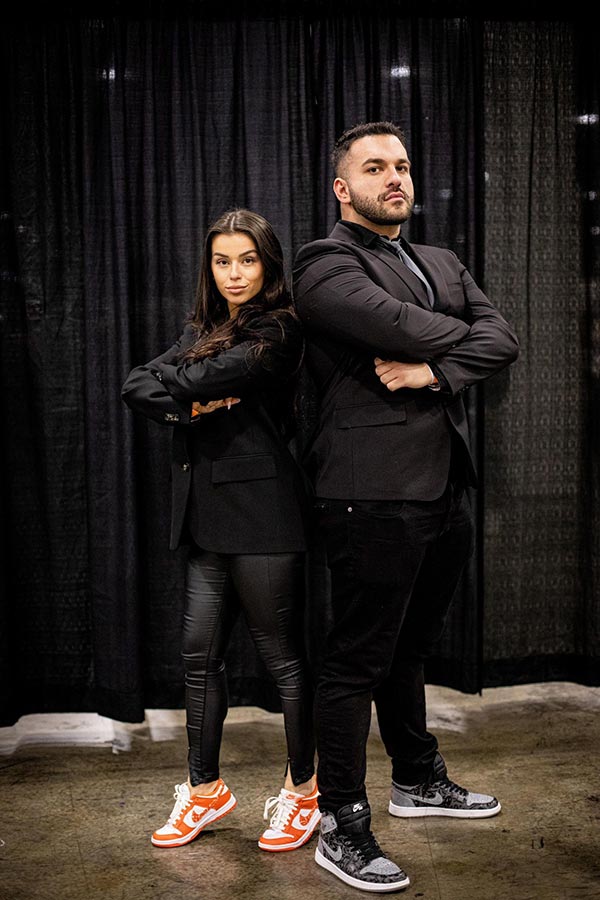 Stay Consistent, And Stay Hungry For Results!
Stay Consistent, And Stay Hungry For Results!
James Ayotte
Olympian Bikini Coach
As someone who has successfully lost 140 lbs, I understand the necessity of having a strategy that is specifically customized to your fitness objectives. I am committed to giving you the encouragement, direction, and inspiration you need to remain motivated and on course.
What Our Clients Say
Being a Team Atlas athlete was the best thing I ever did for my competition career, he made me pro in 1 show!

Competition Prep

I spent 5 years competing and finally decided to join Team Atlas. I wish I joined sooner, we turned pro our first show together. Thank you!

Competition Prep

The best prep and competition experience ever!! Thanks James!

Competition Prep

James keeps me accountable and is always encouraging and motivating me to reach my goals!

Lifestyle Client

I love my experience being a lifestyle client with Team Atlas! I am down 92 pounds, I can't thank you enough!

Lifestyle Client

I am finally making progress and losing weight, feeling and looking much better! Everyone is giving me compliments!

Lifestyle Client